Most of the state went red, but our little county said "YES, WE DID!" all the way to the steps of our state capitol.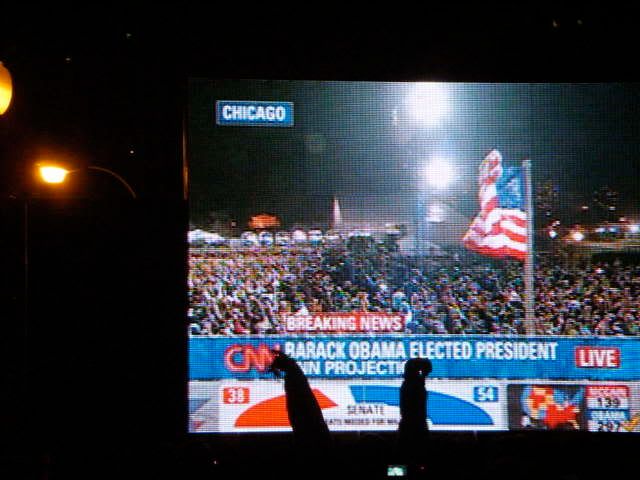 (
Grant Park and Congress Avenue...
Collapse
)
I will be telling my grandchildren about this, someday.
Yeah, I was there. Three pictures:
Today's Front Pages Around The World
.
[I got confused when I clicked on the Australian ones and they were talking about the Melbourne Cup before I realised that our Obama headlines are today - the 6th Nov here. *facepalms*]
(
The Australian and The West Australian
Collapse
)
I'd have posted photos of the actual front pages rather than screen caps of the websites but I don't have my camera with me at the moment.
I've got three: one for keeping, one for framing, and one for reading :)
Current Location:

couch

Current Mood:

ecstatic
I've never been so happy to live in Virginia. :)